Send Inquiry
Perfect Quality Abrasive Cutting Wheels, Abrasive Flap Disc, Black Silicon Carbide Wheels, Reinforced Cut-off Wheels, Brown Aluminum Oxide Grain, etc., Are Provided Here!
About Our Company
Speedwell Abrasive Private Limited has come a long way via satisfying needs of industrial users for premium quality abrasive Grains & Wheels at competitive price structure. Our concern assures fine combination of quality and cost, which enable our brand named Speedwell Abrasive acquire a leading image in all major regions. We are pleased to inform that founder of the business has been well-associated with Abrasive Materials since the year 1990 in the form of a well-learned consultant. This being the reason, we have been flourishing as a manufacturer as well as supplier in the business arena more than our counter parts. Our leader possesses world-best knowledge in the field of abrasive material. Additionally, our mentor has all needful skills to do fine manufacturing in line with the industrial standards. The unmatched portfolio of our company encompasses Brown Aluminum Oxide Grain, Black Silicon Carbide Wheels, Duplex Abrasive Wheels, etc.
Our plant is acclaimed to be the finest in the concerning business vertical. It is fully backed with modernized business machines, production devices and diversified other necessary equipment which enable in moving on with operations in the simplest mode. Our industry trained workers do multitasking in a highly effortless manner which helps us to operate upto the best mark. We maintain strictest vigilance from raw material sourcing to dispatching final products. Our industry-leading testing lab supports our examination requirements concerning to raw materials and final products as per the industrial regulations and standards.
Our Modern Divisions
Grinding Wheel Division
We have made a commendable progress in the domain with the high assistance of our technical experts. Our growth has been natural in the vertical by holding on to the prime business components such as competitive price, latest technology, high standard quality and marvelous business service. We procure raw material such as Super Abrasive, Synthetic Abrasive, Sintered As Well As Sol-Gel Sintered Abrasive Grains for giving premium competitive quality and nonpareil performance in the form of our Grinding Wheels.
Abrasive Grains Division
We have been in the abrasive field since a long time now. Our leader, Mr. Dilip Patel who is a notable founder of the Speedwell Group, assures to have knowledge of this field. We are pleased to make customers inform about our that we have been twice awarded for the prestigious Gujarat Government MSME awards, majorly for Quality & Environment measures.
Our Infrastructure
To preserve our hold in the sector, we have made investment in our resources. Our major investment is proving ourselves a right choice because we are becoming more capable of meeting rapid demands of industrial clients for portfolio which encompasses Duplex Abrasive Wheels, Brown Aluminum Oxide Grain and many more products at shortest duration. Our manufacturing factory is providing us premium returns because it is furnished with some top technology based machines and equipment. Our factory has in it the following:
Abrasive Grit Surface Dressing Machine
Coated Hole Machine
Cutting And Grinding Wheel Machine
Grinding Wheel Mixer
Resin Grinding Wheel Moulding Press
T27A Flexible Grinding Wheel Machine
Our Services
Industrial Buyers contentment is of paramount importance amidst work segment. Believing in aforementioned truth, our concern does everything it can for holding on to the million of customers in this vertical by surpassing their expectations with respect to the quality. We stay 24/7 accessible for our industrial customers for replying to their orders, explaining product features, solving price or delivery based questions and much more.
Most Popular Products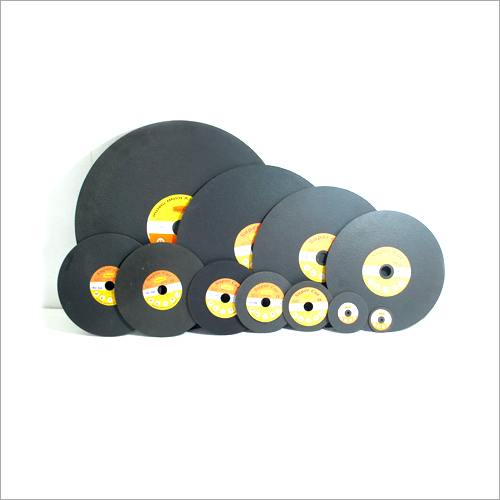 We are reputed suppliers for Abrasive Cutting Wheels that are quality approved by the industry for its superior performance and accurate design. These cutting wheels are made using the latest metallurgical techniques and are precision engineered to suit the area of application to which they are applied.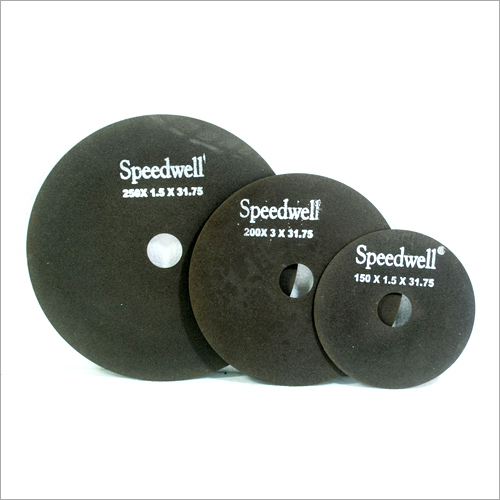 Riding on unfathomable volumes of industrial expertise, we are engaged in manufacturing a broad assortment of Plain Cut off Wheel.Description: * These are non reinforced wheels. * These wheels are usually used for fixed grinding machines at low cutting speed compare to reinforced cutting wheels.